Car hire Brest
Car rental Brest with Hispacar.com
With our search webportal we can detail the rental vehicles available in Brest shown by the lowest price from established car rental agencies.
As an independent broker We usually discover the cheapest rent a car in Brest, because we are not bound by deals with only one rental car agencies. We compare the prices and the terms car rental companies in Brest with all details avoiding unpleasant surprises. In order to book your car with complete confidence we provide a secure payment gateway . We secure all our transactions with modern technology.
If you still haven't selected what category you prefer to arrange you can ask for a free offer by e-mail before completing the reservation of your vehicle . When you pay 10 % of the rental price of the arrangement as a partial payment for the booking of a rental vehicle you will be sure to get a car in Brest on the day you start your holiday. Did you book a rent a car in Brest, but you do not need it any longer? You can reverse your car hire without difficulties and without extra fees.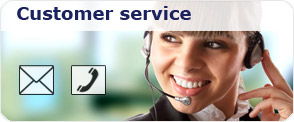 Testimonials
arranged a rental vehicle with Hispacar with the rental company .
of 5 stars
What I enjoyed mainly about the service from Hispacar: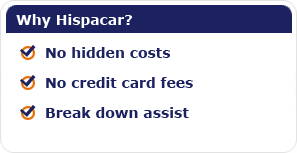 Calculate rental car deals from prestigeous car rental agencies with Hispacar.com.
Copyright © 2010 Hispacar.com All rights reserved.