Car hire Canary Islands
Car rental Canary Islands with Hispacar.com
In just a moment our advanced program compares the conditions of different rent a car agencies in Canary Islands.
As an independent broker We generally have the most economical car hire in Canary Islands, because we are not bound by agreements with one single car hire companies. The website has got the opportunity to analyse the prices from car rental companies in Canary Islands in a detailled way preventing unannounced surprises when you sign the paperwork for your rental vehicle. You can arrange your car with total faith. We encript all sensible information with 128bits SSL technology.
If you haven't selected what category you would like to arrange you can demand a suggestion quote by mail before confirming a car hire . In order to request a car hire booking in Canary Islands you only pay ten percent of the rental rate of the arrangement. This way you assure your booking for the car when you arrive. If you do not need the car in Canary Islands any longer you can revoke your booking without assuming penalty charges for this.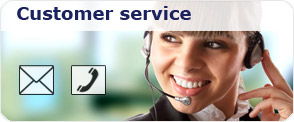 Testimonials
rented a rent a car with Hispacar with the agency .
of 5 stars
The point, which I enjoyed most of all about the car hire from Hispacar: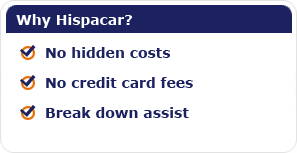 Search and find rental car deals from prestigeous rent a car suppliers in Spain with Hispacar.com.
Copyright © 2010 Hispacar.com All rights reserved.