Car hire Freiburg
Car rental Freiburg with Hispacar.com
The webpage will show you in a second the list of car hire bargains in Freiburg from several rental car companies ordered by the best rate.
In case you still haven't made up your mind what category you choose to reserve you can demand a non-binding proposal by e-mail before booking your car rental . If you want to request a rent a car reservation in Freiburg you only pay ten % of the total rental price of the arrangement. This way we can guarantee the rental car in your holiday destination. Did you arrange a rental vehicle in Freiburg, but you do not need it any longer? You can reverse the reservation without problems and without any cancellation fees.
Hispacar wants to give the best rentals. That is why we ask for the viewpoint of our end users offering a page where observations can be published. As well as making use of the online reservation tool you may contact us by telephone and confirm your carhire by telephone.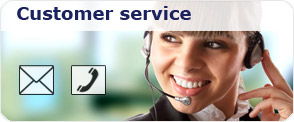 Testimonials
rented a hire car with the supplier .
of 5 stars
What I liked especially about the booking from Hispacar: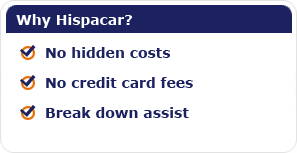 Calculate rental car deals from leading car rental providers in Spain.
Copyright © 2010 Hispacar.com All rights reserved.