Car hire Hilversum

Car rental Hilversum with Hispacar.com
In just a second the state of the art website will compare the rental conditions of numerous car hire companies in Hilversum.
We normally have the most economical car rental in Hilversum, because as an independent website we are not subject to contracts with one single rental car agencies. We compare price and the terms car hire companies in Hilversum with all details preventing unannounced surprises. With our secure online payment you can book with total conviction all your personal transactions are processed by us with the newest technology.
It is actually crucial for us hear, that the buyers are happy with the reservation services we supply. That is why we take your viewpoint into account at every moment. We offer a phone number on our homepage so you can call us and request information about discounts hire cars. You can also arrange the car directly on the phone if you choose.
Search Help
Type in the name of your destination and select an office from the list.
Looking for a car at an airport?
Type in the airport or airport code, e.g. Barcelona airport or BCN.
You can also search for cities, train stations, ports, islands or regions.
If you are having difficulties finding your destination, please check your spelling or use the "prefer a list" option.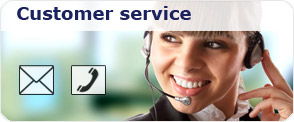 Testimonials
arranged a vehicle with Hispacar with the agent .
of 5 stars
What I enjoyed most of all about the rental car from Hispacar: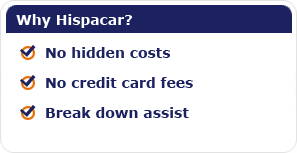 Search and find car rental deals from leading car rental companies in Spain with Hispacar.com.
Copyright © 2010 Hispacar.com All rights reserved.