Car hire Kelsterbach
Car rental Kelsterbach with Hispacar.com
In just a few seconds the intelligent program checks the conditions of well known rent a car companies in Kelsterbach.
Our intelligent webportal offers you anytime the most economical car hire in Kelsterbach,because we are and independent rental car company. Our searchengine studies all the rental conditions from reputable car hire agencies in a well defined way avoiding unannounced surprises at the moment you sign the paperwork for your car. In order to reserve the rental vehicle with absolute peace of mind we offer secure payment . We encript all sensible information with state of the art technology.
We dispatch a absolutely free proposal by mail. If you choose to book the rent a car in Kelsterbach with us f in the end you can tell us by sending us an e-mail. When you pay 10 % of the total amount of the arrangement as a partial payment for the reservation of the car hire you are sure to collect the vehicle in Kelsterbach on the date you planned. Did you book a rental car in Kelsterbach, but you do not want it any longer? You can cancel the car hire without difficulties and without penalty charges.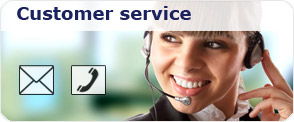 Testimonials
confirmed a vehicle with the provider .
of 5 stars
The point, which I appreciated most of all about the booking from Hispacar: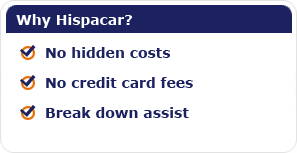 Search for rental vehicle prices from well known car hire agencies in Spain with Hispacar.com.
Copyright © 2010 Hispacar.com All rights reserved.