Car hire Los Gigantes
Car rental Los Gigantes with Hispacar.com
With the search webpage we can show the rental vehicles available in Los Gigantes ordered by the best price from numerous rental car agencies.
Our intelligent software offers you any moment a bargain rent a car in Los Gigantes,because we are and independent car hire agent. We compare rates and the terms car hire agencies in Los Gigantes very detailled preventing unforeseen surprises. With the secure payment online you can arrange with complete confidence all the credit card operations are encripted by Hispacar with up-to-date software.
It is definately crucial for our company read, that our end users are satisfied with the rental service we offer. That is the reason why we take your viewpoint into account always. As well as using the reservation facility you may contact us by phone and book your rental car by telephone.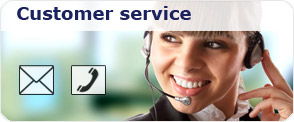 Testimonials
confirmed a rental vehicle with the supplier .
of 5 stars
The point, which I appreciated above all about the car hire from Hispacar: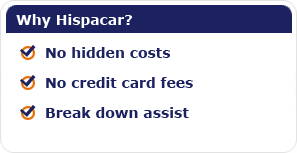 Search for hire car deals from multinational car hire suppliers in Spain.
Copyright © 2010 Hispacar.com All rights reserved.