Car hire Orense
Car rental Orense with Hispacar.com
Our advanced webportal offers you always the cheapest car rental in Orense,because we are and independent car rental broker. Our program provides the chance to compare rates from rental car agencies in Orense in a detailled way avoiding unforeseen surprises when you pick up your rental car. In order to book your rental vehicle with absolute conviction we request secure online payment . We encript all personal payments with state of the art technology.
We forward a entirely detailled offer by email. If you decide to arrange the rent a car in Orense with Hispacar f eventually you can confirm by sending us an mail. Book your car hire in Orense with just a small downpayment of ten percent of the total amount when you make your booking online. The balance of the amount is payable on arrival as soon as you pickup the rental car. If you do not need the car in Orense finally you can revoke the reservation without having to assume penalty fees for this.
Our website tries to offer the best prices. That is why we take into account the opinion of our end users offering a page where reviews can be put forward. We offer a contact number on our site so you can phone our bookings department and ask for information about availability of hire cars. You can also confirm your rent a car directly on the phone if you desire.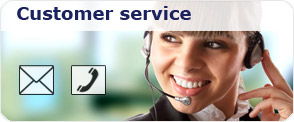 Testimonials
rented a car rental with Hispacar with the rental agency .
of 5 stars
The service I enjoyed especially about the rent a car from Hispacar: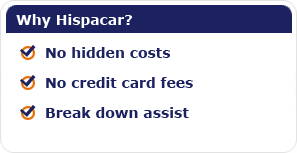 Calculate rental vehicle bargains from multinational car hire agencies with Hispacar.com.
Copyright © 2010 Hispacar.com All rights reserved.