Car hire Zwickau
Car rental Zwickau with Hispacar.com
We always book the lowest priced car rental in Zwickau, because as an independent broker we are not bound by agreements with only one car hire network. We show rates and the terms rental car agencies in Zwickau in a detailled way preventing unpredicted surprises. In order to reserve your rent a car with absolute peace of mind we offer secure payment . We secure all credit card details with modern technology.
We send you a totally detailled quote by email. If you settle to book the vehicle in Zwickau with us f after all you can tell us by replying to the email. When you pay 10 % of the price of the car as a partial payment for the booking of your car you will be sure to get the vehicle in Zwickau on the date and time you start your trip. Did you book a rental car in Zwickau, but you do not want it any longer? You can cancel the car hire without problems and without any penalty charges.
Our website takes into account the observations of our clients. That is why we publish the impressions which we collect by e-mail or through our webpage. Would you like a personal manner? By contacting the telephone number of our bookings department we will process a car hire booking in person for you.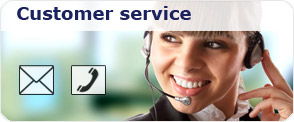 Testimonials
rented a vehicle with the company .
of 5 stars
The point, which I enjoyed most of all about the reservation from Hispacar: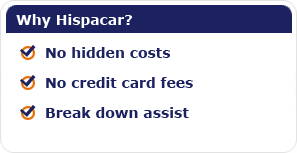 Find rental car prices from multinational rent a car suppliers in Spain.
Copyright © 2010 Hispacar.com All rights reserved.