Car Hire Shortage in Spain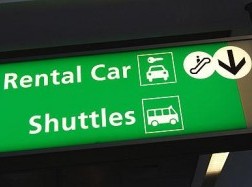 Tourists across Europe are facing higher prices for rental cars in Spain and some holidaymakers may not be able to get a rent a car at all, because many car rental companies predict that the demand may be outstripping the supply.
Shortages are most prevalent in popular holiday destinations in Spain, like Malaga, Alicante, Mallorca or the Canary Islands, but may also occur in other countries like France, Italy or Portugal.
There's a seasonal shortage of rental cars every summer, but due to the riots in countries like Egypt or Tunisia car hire companies in Spain are experiencing a big increase in demand from holidaymakers who are deciding to change their summer holiday destination.
Leading car hire companies like Avis or Hertz and independant suppliers like Aurigacrown or Goldcar expect demand to exceed supply but have no solution other than turn away customers who are looking for a cheap car rental.
If the demand for hire cars cannot be met by the car hire companies in Spain it will definately increase the prices, so it may be worth considering booking your car early. it is very unlikely that you will find a better deal later in the season if the shortage of rental cars takes hold.
At Hispacar we have an excellent relationships with many leading and independant car hire companies and we feel confident that we will be able to provide our customers with a rental car, because we specialise in finding the cheapest hire car from third party rental companies for our clients.
Do you think that the demand for rental cars in Spain will exceed the supply?