New features at Hispacar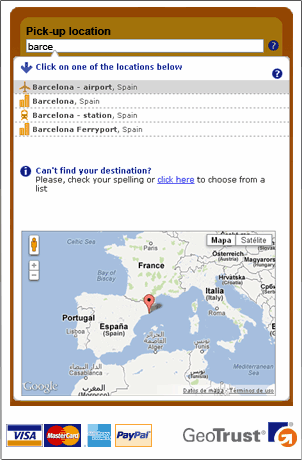 Hispacar has improved its car hire search engine and price comparison tool.
We have incorporated Google Maps and an autocomplete function which will make it much easier for you to find the best offers.
We would like to celebrate this with your with a discount coupon for your next rental.
Discount Coupon
Use coupon code HSAUG12 or click on the link below to take advantage of our special discount:
You have until September 15th 2012 to use this coupon.
Don't forget to follow us on Facebook or Google+.

Follow us on Google+

Follow us on Facebook