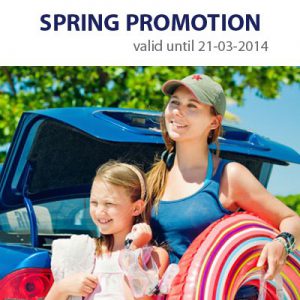 Double your Discount
Spring is almost here and we celebrate this with a special promotion for bookings anywhere in the world.
The Spring promotion is valid until 21.03.2014 and will double your discount in more than 152 countries including Spain, France, Italy, Portugal, Greece etc.
There are only few days left so book now and double your discount before it is too late!
Click 'Book now' or use promo code Spring14 on our website to take advantage of the discount (*).
Don't miss this opportunity and book before 21.03.2014 to take advantage of the discount.
(*) Conditions apply. + info