Hispacar presents the new client zone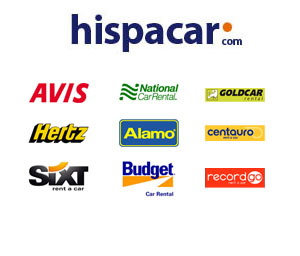 Hispacar has redesigned the client zone and we would like to celebrate this with a special discount on your next reservation.
In the new client zone you can see your accumulated points, change your personal details and view or modify your active bookings.
You will also get an additional discount on future bookings everytime you book a car for family or friends. Visit the client zone for more information about our loyalty program.
Use coupon code HS12CZ before 25/06/2012 to take advantage of this special discount.
Remember to always login to the client zone in order to obtain the cheapest price every time you want to rent a car.
Hispacar Holiday Accommodation
If you rent out a property that you would like to include in our listing at no charge at all, please visit our client zone for more details.
Our listing currently includes holiday villas and appartments in Andalusia, the Canary Islands, the Costa Blanca, Mallorca, the Costa Brava, Portugal, Italy and France.
Latest Listing:

Mijas, Malaga
Located just outside the village of Mijas, this holiday villa offers fantastic views down to the mediterranean sea and the mountains. With local hand-crafts on the walls and beamed ceilings the villa is beautifully decorated.
Do not forget to follow us on Facebook or Google+

Follow us on Google +

Follow us on Facebook