Car hire Heidelberg
Car rental Heidelberg with Hispacar.com
In just a second the intelligent webportal checks the rental prices of several rent a car agencies in Heidelberg.
Demand a non-binding proposal by mail or telephone before completing the reservation of the rental vehicle in Heidelberg. Book a rental vehicle in Heidelberg making a payment of a small downpayment of ten % of the overall rental price when you complete your booking. The rest of the rental is payable on arrival when you collect the car. Did you book a hire car in Heidelberg, but you do not need it anymore? You can cancel the rent a car without problems and without additional fees.
Our website aspires to offer the best possible rates. That is why we value the viewpoint of our clients offering a place where comments can be made known. We offer a phone number on our homepage so you can contact our bookings department and demand information about availability of rental vehicles. You can also confirm the car hire directly on the phone if you wish.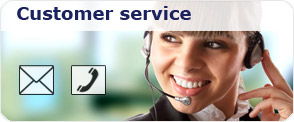 Testimonials
booked a rent a car with the agent .
of 5 stars
The thing, which I appreciated especially about the confirmation from Hispacar: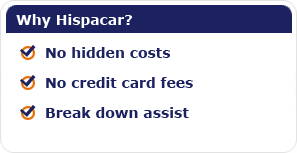 Calculate rent a car bargains from well known car rental agencies in Spain.
Copyright © 2010 Hispacar.com All rights reserved.