Car hire Malaga
Car rental Malaga with Hispacar.com
With the search program we are able to give the rental vehicles available in Malaga shown by the lowest price from numerous car hire companies.
Malaga information
The intelligent program shows you any moment the lowest priced rental car in Malaga,because we are and independent car hire agency. Our program studies all the conditions from different car rental agencies in a comprehensive manner preventing unpleasant surprises when you sign the paperwork for your rental vehicle. You can reserve a rental vehicle with absolute faith online. We encript all sensible transactions with modern technology.
In case you haven't decided what type of car you choose to arrange you can ask for a free offer by e-mail or telephone before booking your car. Confirm your car in Malaga with just a small deposit of ten % of the overall amount when you confirm the reservation online. The balance of the amount must be paid on arrival when you get the keys of the vehicle. Did you book a rent a car in Malaga, but you do not want it finally? You can revoke the car hire without difficulties and without extra fees.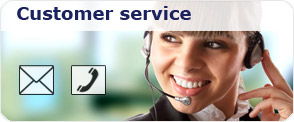 Testimonials
booked a rent a car with Hispacar with the rental company .
of 5 stars
The service I liked in particular about the rental car from Hispacar: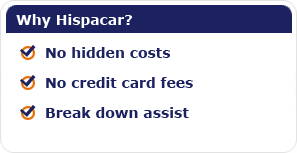 Check rental car deals from leading rent a car agencies with Hispacar.com.
Copyright © 2010 Hispacar.com All rights reserved.