Car hire Remscheid
Car rental Remscheid with Hispacar.com
With the search portal we can show the rental cars available in Remscheid listed by the best price from numerous car rental companies.
As an independent portal We can offer the cheapest rent a car in Remscheid, because we are not subject to agreements with one single rental car companies. The program has got the opportunity to examine the conditions from rent a car agencies in Remscheid very detailled preventing unforeseen surprises at the time you sign the paperwork for your vehicle. In order to reserve the car rental with complete faith we provide a secure payment gateway . We secure all our payments with state of the art technology.
If you haven't choosen what type of car you select to reserve you can ask for a detailled quote by mail before confirming the car rental . If you want to confirm a car rental reservation in Remscheid you only pay ten percent of the rental rate of the car. This way we guarantee the reservation for the vehicle at the beginning of your holiday. Did you reserve a hire car in Remscheid, but you do not want it finally? You can cancel the car hire without problems and without any additional fees.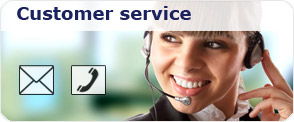 Testimonials
reserved a car with the company .
of 5 stars
The point, which I appreciated in particular about the confirmation from Hispacar: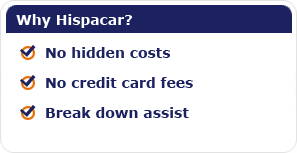 Search for car rental prices from leading car hire agencies.
Copyright © 2010 Hispacar.com All rights reserved.