Car hire Reus-Tarragona
Car rental Reus-Tarragona with Hispacar.com
With our search program we are able to list the rental vehicles available in Reus given by the best price from several car rental companies.
Request a suggestion quote by e-mail before completing the booking of the car hire in Reus. Book a rental vehicle in Reus with just a small downpayment of ten percent of the total price when you make your reservation. The balance of the rental must be paid when you collect the rental car. Did you reserve a rental car in Reus, but you do not need it anymore? You can cancel your booking without difficulties and without extra fees.
Hispacar seeks to offer the best rates. That is why we value the opinion of our clients offering a page where remarks can be brought out. Do you like a more personal procedure? If you call the phone number of our bookings department we will handle the car rental booking personally for you.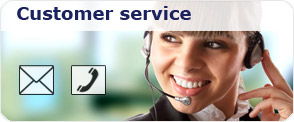 Testimonials
booked a car with the rental company .
of 5 stars
The point, which I appreciated in particular about the rental car from Hispacar: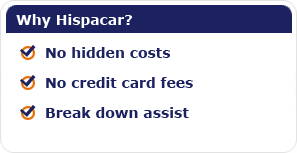 Search for car hire offers from reputable car hire providers in Spain.
Copyright © 2010 Hispacar.com All rights reserved.