Car hire Reus-Tarragona
Car rental Reus-Tarragona with Hispacar.com
Our software will show you rapidly the comparison of rent a car conditions in Reus from local car rental agencies ordered by the best rate.
In case you still haven't choosen what type of car you select to arrange you can demand a non-binding quote by mail or telephone before booking your rent a car . Prebook a rent a car in Reus by paying only a small deposit of 10 percent of the total amount when you make the booking. The balance of the price must be paid when you collect the rental car. Did you reserve a rental car in Reus, but you do not need it finally? You can revoke your car hire without problems and without extra fees.
Hispacar attempts to give the best prices. That is the reason why we ask for the viewpoint of our clients offering a page where reviews can be made known. Do you like a personal procedure? By contacting the telephone number of our bookings department we will make a car rental reservation in person for you.
Search Help
Type in the name of your destination and select an office from the list.
Looking for a car at an airport?
Type in the airport or airport code, e.g. Barcelona airport or BCN.
You can also search for cities, train stations, ports, islands or regions.
If you are having difficulties finding your destination, please check your spelling or use the "prefer a list" option.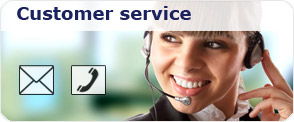 Testimonials
arranged a vehicle with Hispacar with the rental agency .
of 5 stars
The thing, which I enjoyed most of all about the service from Hispacar: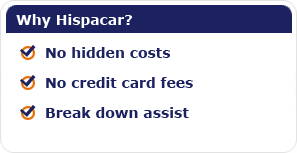 Compare rent a car bargains from well known car rental suppliers with Hispacar.com.
Copyright © 2010 Hispacar.com All rights reserved.