Car hire Reus-Tarragona

Car rental Reus-Tarragona with Hispacar.com
Our program will show you inmediately the price comparison of rental car deals in Reus from well known car hire companies ordered by the best rate.
Ask for a non-binding offer by e-mail or telephone before completing the booking of the vehicle in Reus. If you pay ten % of the total rate of the arrangement as a deposit for the arrangement of a car you will be sure to collect the hire car in Reus on the date you start your trip. If you do not want the hire car in Reus finally you can reverse the booking without assuming any extra fees for the cancellation.
Our website values the reviews of our end users. That is the reason why we bring out the impressions which we receive by e-mail or through our website. Besides making use of the reservation facility you may contact us by telephone and reserve your rental car by phone.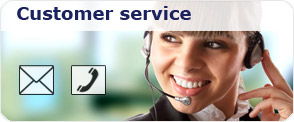 Testimonials
rented a rent a car with Hispacar with the rental company .
of 5 stars
The point, which I appreciated most about the confirmation from Hispacar: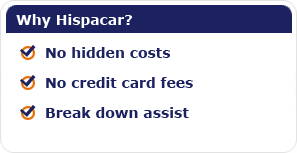 Search for hire car offers from reputable car hire providers in Spain.
Copyright © 2010 Hispacar.com All rights reserved.