Car hire Spain
Car rental Spain with Hispacar.com
With the search program we can give the rent a car available in Spain ordered by the best rate from well known car hire companies.
If you haven't determined what category you need to reserve you can demand a detailled offer by e-mail or telephone before completing the reservation of the rent a car . By paying 10 % of the rental price of the vehicle as a partial payment for the booking of the car hire you are sure to get a car in Spain on the date and time you arrive in Spain. If you do not want the car in Spain finally you can reverse the reservation without having to assume penalty fees for the cancellation.
Our company values the remarks of our clients. That is the reason why we print the opinions which we get by email or through our webpage. We show a phone number on our website so you can phone our bookings department and get information about discounts rental cars. You can also book the car directly on the phone if you desire.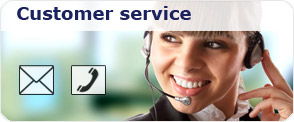 Testimonials
rented a vehicle with Hispacar with the agent .
of 5 stars
The thing, which I appreciated most about the car rental from Hispacar: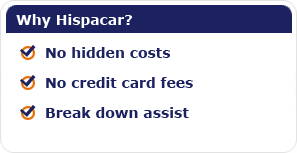 Calculate car hire prices from leading car hire companies.
Copyright © 2010 Hispacar.com All rights reserved.