Things you need to check before you book a car online
If you want to rent a car, there are a few issues you should take into consideration before you book online. This is a step-by-step checklist to make sure, that you don't pay too much if you are going to hire a car during your holidays.
Before you book your hire car, it is important to define your requirements, which greatly depend on the number of persons traveling and the amount of luggage you are bringing with you. Here are just some of the considerations you have to take into account:
what size of car is most suitable?
Do you need an additional driver?
What insurance cover is offered?
Do you need satellite navigation?
Is unlimited mileage included?
What petrol policy does the company apply?
How do you collect the rental vehicle?
Comparing car hire prices and conditions manually can be complicated and time consuming. This is where a price comparison website like Hispacar comes in handy. Hispacar works with most leading international and local car hire companies and compares the prices for you.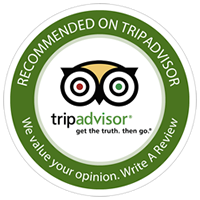 The website loads all available car hire companies at your travel destination and lets you filter depending on whether you prefer a specific supplier, if you want a car with unlimited mileage or if you prefer to return the car with a full tank of petrol instead of paying the fuel in advance.
You can also indicate or if you prefer to collect the vehicle at a desk inside the terminal building or do not mind to take a shuttle bus to the office or the car rental company.
By the time you finish the booking procedure, you will receive a detailed rental voucher which you will have to present to the car hire company when you collect the vehicle.
In order to secure your booking a small payment is usually needed. Hispacar allows you to pay with debit- and creditcard an even Paypal, but it is important to know, that most car hire companies do only accept payments with a credit card. Certain restrictions may apply, e.g. the named driver of the vehicle must be the creditcard holder (except spouses in some cases) so make sure to contact the car hire company in case of doubt.
INSURANCE
The insurance is probably one of the most important factors to consider when comparing the prices of different rental companies. Unfortunately the coverage offered is not always clearly explained.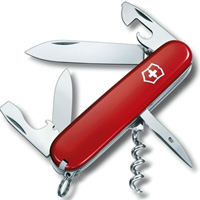 The CDW cover of most companies will normally take care of the damages caused in cause of accidents. In case there is an insurance excess you can normally waive this by paying a daily fee which depends on the vehicle category you booked.
Sometimes damages to wheels, tires, windscreens or locks are not covered and you will be offered an optional insurance for this. This insurance may also cover the costs of lost or stolen keys or refueling the car with the wrong petrol type. If you do not take out this optional insurance the car hire may ask you for a security deposit, which will be refunded in case the vehicle is returned without damages.
If you booked an excess cover insurance from an insurance company or on a website specialised in travel insurances you will have to pay the damages to the car hire company and claim your money back from your insurance broker.
PETROL
One other important thing to take into consideration is the petrol policy of the car hire company. There are basically two different policies: full-full and full-empty.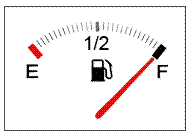 - If the company applies a full-empty policy you get the car with a full tank which you must pay for upfront, and you can return the vehicle empty. So make sure to not fill the tank at the end of the rental period or you will be paying for the unused petrol as well.
- If the petrol policy indicates to return the car with a full tank it is best to do so, otherwise you will have to pay the company a refueling charge and the liter price applied by the company, which is usually a lot more expensive than the local petrol station.
In case you feel lost in the car hire jungle, do not hesitate to contact the reservations department at www.hispacar.com. We will be more than glad to weed out what is best for you.