Active holidays in southern Spain
The province of Granada in southern Spain offers everything for a perfect outdoor holiday. From the alpine landscape of the Sierra Nevada with the ski resort at Pradollano, the mountainous landscape of the Alpujarras, the last refuge of the Moors before they were expelled from Andalusia, The Sierra de Tejeda and Almijara and the beaches of the Costa Tropical there is just too much to choose to see it all in just one vacation.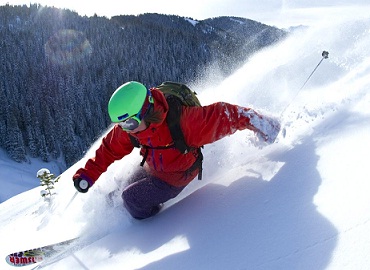 Other popular areas in the province of Granada where adventure companies offer outdoor activities are the Lecrin Valley, the Altiplano of Baza and Huescar or the spectacular region around Guadix.
Due to the variety of landscapes all kind of activities are offered beginning with skiing and snowboarding and other activities related with the Sierra Nevada ski resort. The Alpujarras on the south side of the Sierra Nevada, is a true paradise for hikers. Numerous mountain trails connect typical villages such as Bubion, Trevelez and Pampaneira. Other activities which can be practised in the area are parapente or hangliding.
The Sierra de Tejeda and Almijara, which borders with the province of Malaga is another popular area in Granada offering activities for nature lovers and adventurers such as birdwatching, canyoning or free style climbing.
Not to forget the possibilities which regions like the Poniente de Granada or the plataeu in the region of Baza-Huéscar with alpine landscapes in Castril or Sagra, and the moonlike landscape of Orce with important paleontological remains