A climbers paradise in El Chorro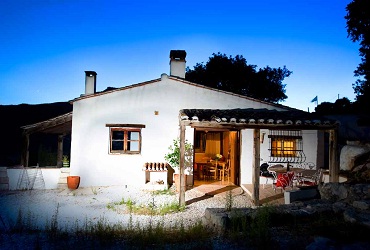 Finca la Campana lodge and camping is situated in El Chorro located approximately 60 kilometers by car from Malaga international airport in southern Spain.
El Chorro is one of the most famous climbing destinations in the world with more than 150 different routes in the area of all kind of difficulties.
The holiday accommodation is located on the hillside just above the little village within walking distance of the most popular climbing areas.
It is the perfect accommodation for a climbing holiday. Finca La Campana offers several apartments which are fully equipped, including a kitchen and a double bedroom. There is also a camping area with an area where everybody gathers around the comfortable sofa and fireplace during the colder months of the year.
Finca La Campana offers a wifi connections so guests can stay in touch with their family wherever they are. The staff of Finca La Campana has been in the area since more than 15 years and is more than happy to provide information about other activities like mountain biking or canoeing on the nearby lake Guadalhorce or excursion to other climbing areas like el Torcal de Antequera or El Valle del Abdalajis which are only a short drive away.
How to contact
Finca La Campana
Website: http://www.fincaelchorro.com
Address:
El Chorro, 29552 Alora (Málaga)
Telephone:
+34 626 963942
Need car hire in El Chorro? Our reservations department will be more than happy to assist you with your car rental needs in Malaga. We can help you finding the most suitable and cheapest rent a car for a successful climbing holiday in Spain.