Rent a holiday home in Granada
The province of Granada in Andalusia is located in the south of Spain. The most remarkable feature for tourists is the city itself, with the Alhambra, the Generalife gardens and the Albaicin and Sacromonte neigbourhoods. The Sierra Nevada National Park is the most important of the different natural areas in the province. The coastline of Granada, also known as the Costa Tropical offers a subtropical climate and excellent beaches.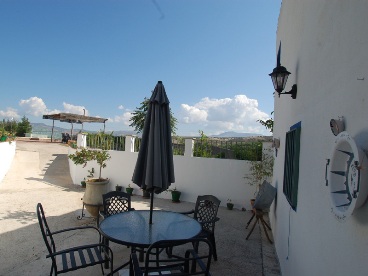 if you want to spend your holidays in Granada and are looking to rent a holiday home in the Sierra Nevada, Alpujarras or the Costa tropical, why don't you have a look at the selection of holiday villas and appartments in Spain offered by our clients. Our price comparison tool will also help you to find the cheapest car hire in Granada in case you haven't book your transportation yet.
You will not only find a list of holiday villas in Granada, but also a lot of useful information about Granada, the Alpujarras, Valle de Lecrin aproviding you details about interesting sights and villages in the province of Granada.
If you are currenly renting out your property in Granada, or if you have a rental agency in Spain, contact us if you would like to list your property on our website.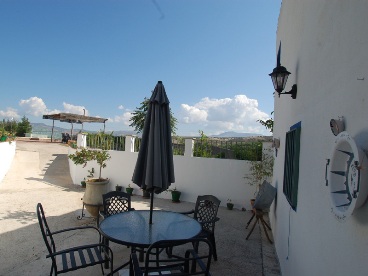 Granada is one of the most attractive destinations in Andalusia for lovers of rural tourism. The rural accommodation is situated in the valley of Huétor Tájar in the west of Granada, just 25 minutes from the magical city of Alhambra
The lodging is rustic cottage decorated with simplicity but full of little details that give families the warmth and harmony of which undoubtedly will become your holiday home when you decide to make a trip to Granada. [more]
Restábal - Casa Tagomago is a traditional village house in the Lecrín Valley located in Restábal a typical white village at the foot of the Sierra Nevada and not far from the Alpujarras.
Montefrío - Located in the center of Andalusia Hotel La Enrea is an ideal starting point to visit cities like or Seville, Granada or Cordoba.
Fuente de Cesna - Cortijo El Morrón, a lovely rural holiday cottage which sleeps 6, is situated in Fuentes de Cesna, a little village in the province of Granada.
Dúrcal - Cortijo Bamel in the valley of the river Lecrin is a lovely rural cottage near Granada in southern Spain. The accommodation offers mountain bikes for those who would like to discover the Valle de Lecrin by bike.
Nigüelas - Cortijo Bamel lies within easy reach of the Granada and is well connected with other villages in the Lecrin valley.
Melegis -Viasur specializes in rural accommodation and charming hotels in Granada and other provinces of Adnalusia.
Arenas del Rey - El Molinillo is only 1.5 kilometers away from the entrance of the Sierra Tejeda, Almijara and Alhama natural park.